Defensive Driving Online
It's the complete New York Defensive Driving answer. You get a New York DMV approved program sponsored by Agency #29, a great traffic-school program, up to four (4) points reduced, and your automobile insurance discount.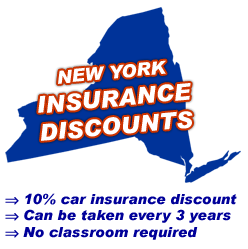 Online New Rochelle Defensive Driving
Completion of this NYSDMV approved PIRP Defensive Driving class provides a 3-year, 10% reduction off of your automobile insurance premiums. The whole class is available entirely on-line. You can go at your own tempo and there is NO CLASSROOM ATTENDANCE REQUIRED. This class also allows you to reduce up to four (4) points on your driver record. In addition, there are NEVER ANY HIDDEN FEES with our class. Your course fee covers the class, your Certificate of Completion and the electronic reporting of your successful completion of the class to the NYSDMV. So what are you waiting for, get it all when you get started today!
Course Price For Defensive Driving In New Rochelle
The total purchase price of our New Rochelle online Defensive Driving program is no more than $24.95. Get it all, including insurance discounts, point reduction, and the best traffic safety education program online!
Benefits Of Our New Rochelle Defensive Driving
Mandatory Insurance Reduction Good For 3 Years!
No Classroom Attendance Required
Take The Web Program 100% From Anywhere

New Rochelle Defensive Driving Without The Paperwork
One of the many advantages of PointReductionCourse.com's traffic school courses is that you will save paper. Besides the problems that come with filing, mailing, and faxing paperwork, the use of paper is taxing on the environment. With online defensive driving in New Rochelle, there is no final test to take and no manuals to print out or paperwork to mail in to us. Now that's a course that environmentalists will love!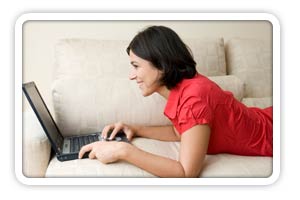 Friendly Customer Service
We are happy to provide New Rochelle customers with friendly and patient customer service reps who are understanding to your needs. We know that selecting a defensive driving course may be a foreign experience for you and we want to make it as painless as possible. Call us toll-free at 800-691-5014 or send us an email at info@trafficschool.com.
Point And Insurance Reduction With A Point And Insurance Reduction Program Course
When you pass an I-PIRP course, you get the same full benefits of doing a classroom PIRP course. Drivers can reduce their driver violation point total by a maximum of 4 points, and they can save ten percent on their auto liability and collision insurance premiums.
How Long Does Defensive Driving Take?
Any defensive driving or traffic safety school course you do in New Rochelle to receive point reduction and a mandatory 10% auto insurance premiums savings must be a minimum of 5 hours and 20 minutes long in instruction time. All of PointReductionCourse.com's New York Defensive Driving courses meet this requirement.